"Is the humble bacon sandwich the nation's favourite dish?"
It's essential to use the best bacon possible. Dry cured to give you a beautiful firm texture.
We are really excited to introduce our first batch of limited edition bacon and ham. This is the result of our collaboration with Jon, at Lancing College Farm – who traditionally rears his rare breed pork – and Dave, from Calcot Farm, who is our expert at smoking and curing. Our bacon has been hand prepared – dry cured for a week and smoked over apple and oak chips for a sweeter depth of flavour.
Highest welfare bacon means that from start to finish, the whole process brings together humane, ethical farming and expertise at preparation.  The bacon is firm and keeps its shape and texture when cooking….no residue of nasty, fatty white liquid that comes from industrially produced bacon.
 P-E-R-F-E-C-T B-A-C-O-N S-A-N-D-W-I-C-H
Crispy, pan-fried bacon would pair nicely with a tangy sour bread loaf. The firm crust, and the soft, chewy interior, making the ideal bouncy sandwich bread.
METHOD:
Cut fairly thick slices of a sourdough loaf into portions – if eating in a group.
Grill approximately 2 rashers per person and thinly slice 200g of brie.
Fill each of the sandwiches with the bacon and cheese.
Put them on a baking sheet. Cook in the oven for 5 mins, until the bread is crisped up and the cheese is beginning to melt.
To serve, top each with a dollop of apple cider chutney.
3 Top Bacon Recipes:
The Ultimate Bacon Macaroni Cheese.
BLT Pasta Oven Baked.
Chicken and Bacon Tart.
Light Salad Recipe: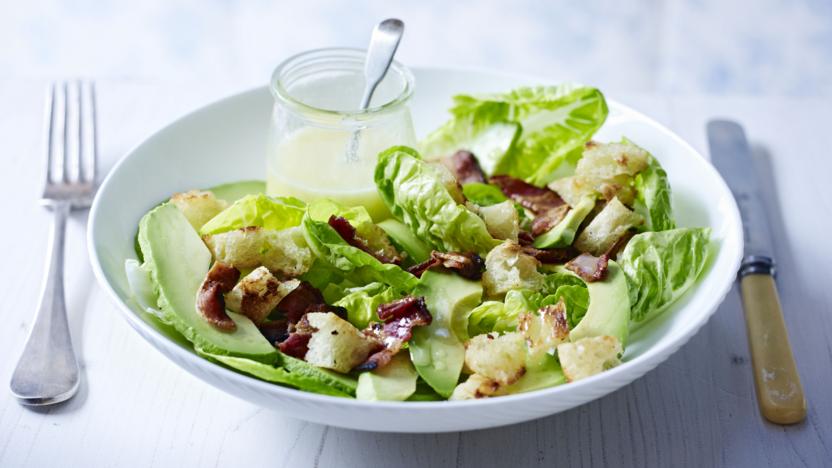 Avocado and Bacon Salad. What a great match!
____________________________________________________________________________________________
Come and visit us at
---