If you think pumpkins are just for carving jack-o-lanterns, then think again because they are actually one of the most nutritious vegetables available.
These vegetables have a lovely, earthy, rich flavour and are not as tricky to cook as you might think. They come in all different shapes, sizes, colours and varieties.
Round, with smooth, slightly ribbed skin, and deep yellow to orange coloration. They taste like the most heavenly piece of creamy squished juicy nectar of the Gods all lavished in beautiful orangery goop sprinkled with decadent love.
For the best pumpkin go for ones that feel heavy for their size, with a smooth, firm skin. Smaller pumpkins tend to have more flesh.
They are particularly good source of fibre, as well as a range of vitamins and minerals. 80g of pumpkin counts as one portion of your five-a-day.
Pumpkin contains vitamins C and E, as well as beta-carotene, all of which have been found to play an important role in the health of our skin.
---
---
How to prepare a pumpkin?
Preheat oven to 190°C
Cut the pumpkin in half, from top to bottom (not side to side), then remove the seeds and stringy bits (keep the seeds to toast, if desired).
Place both halves cut side down on an aluminum foil lined baking sheet and place in a preheated oven for about an hour and 15 minutes or until soft. Remove from oven.
When cool, use a scraper to scoop the flesh from the skin of the pumpkin. Place in a bowl and keep refrigerated until ready to use in recipes, such as pies, muffins or desserts. Easy peasy, pumpkin squeezy!
3 Top Pumpkin Recipes: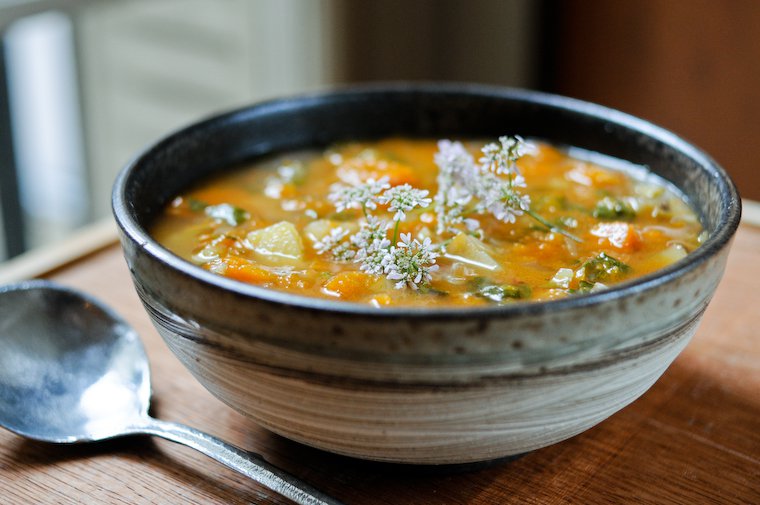 Chunky pumpkin soup recipe. Satisfyingly desirable soup format, than cubes, coins and ribbons of vegetables intermingling in a broth. By Chocolate and Zucchini More>>>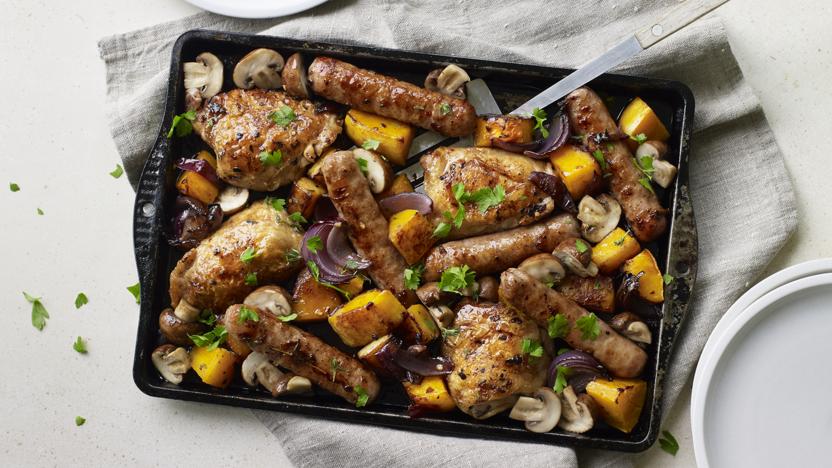 Hairy Bikers sausage, chicken and squash traybake. Serve with a big pile of wintery greens, such as Savoy Cabbage. More>>>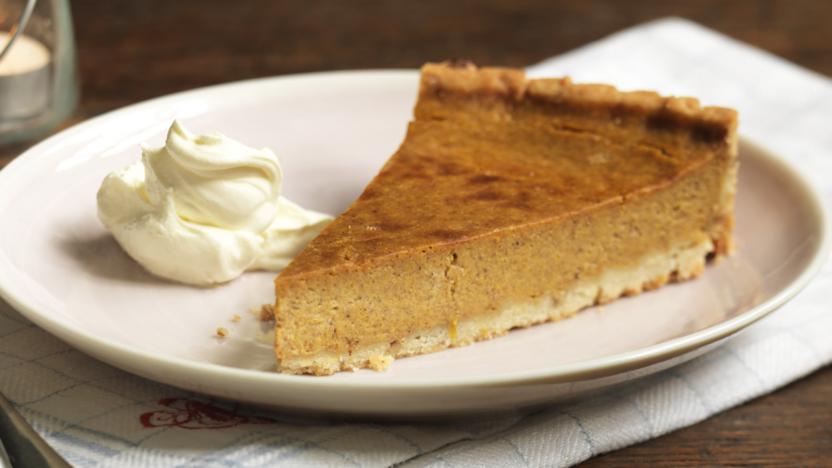 Anthony Worrall Thompson's pumpkin pie. Use dense sweet pumpkins for best results! Serve with cream. More>>>
____________________________________________________________________________________________
Come and visit us at